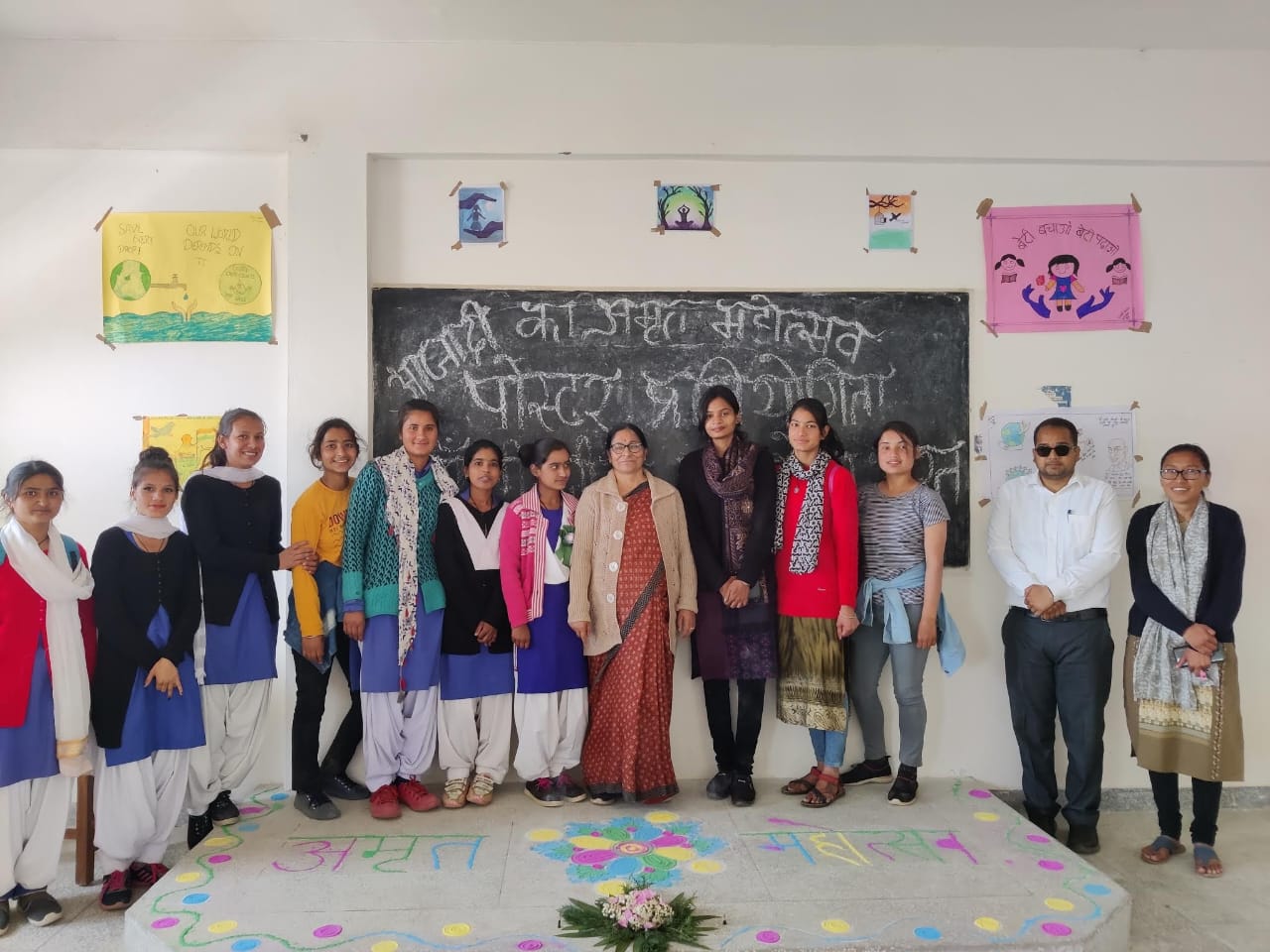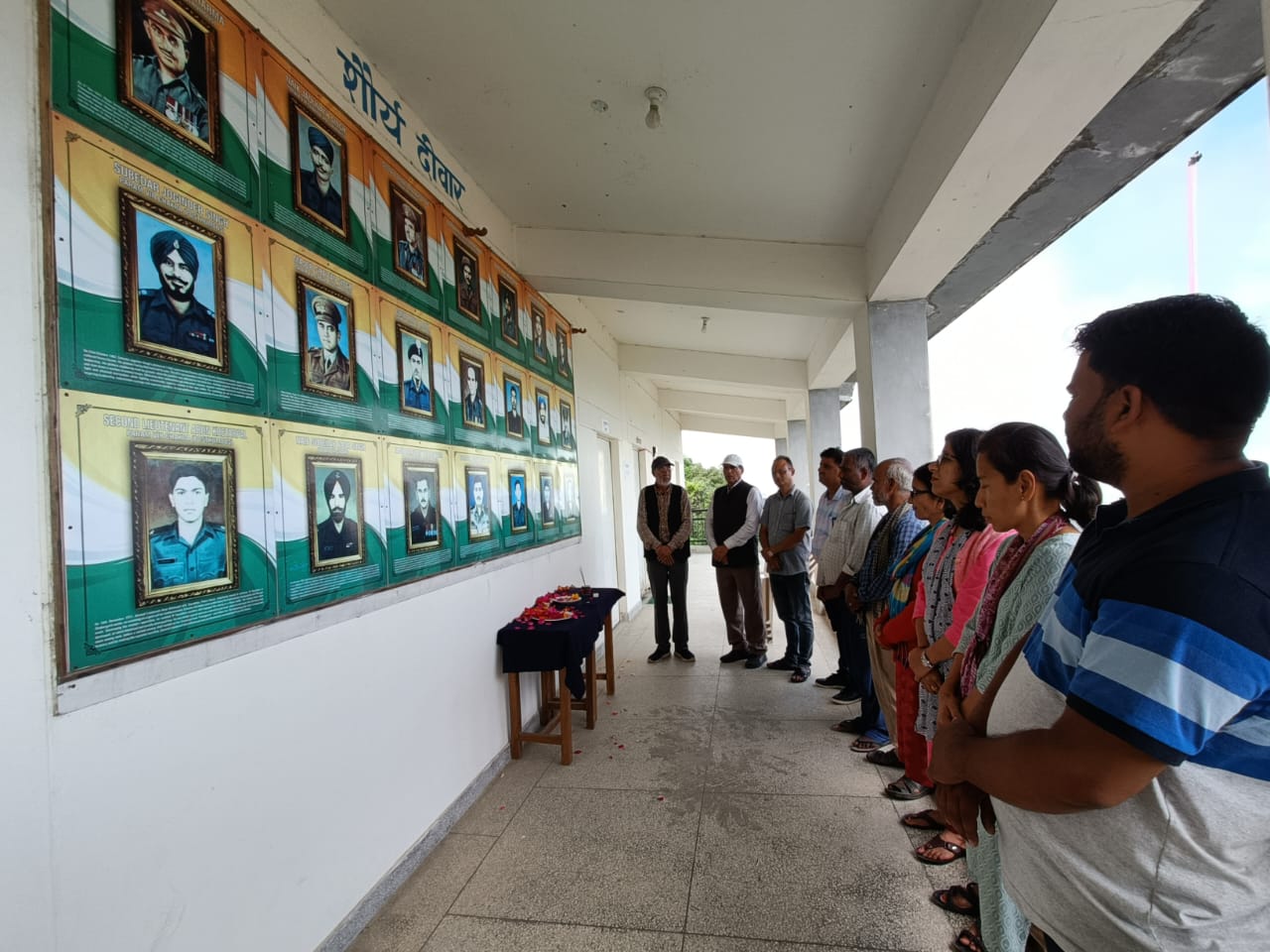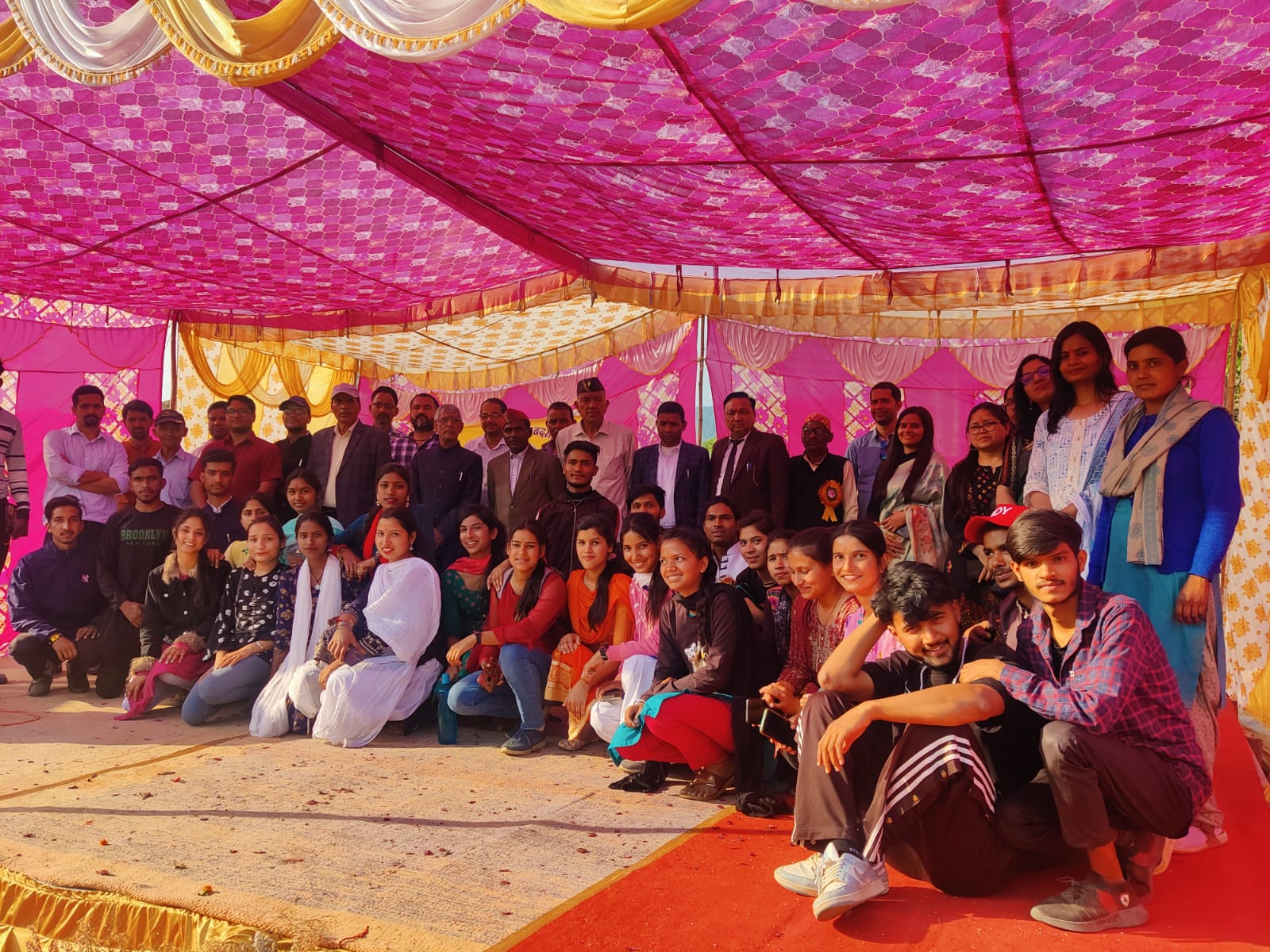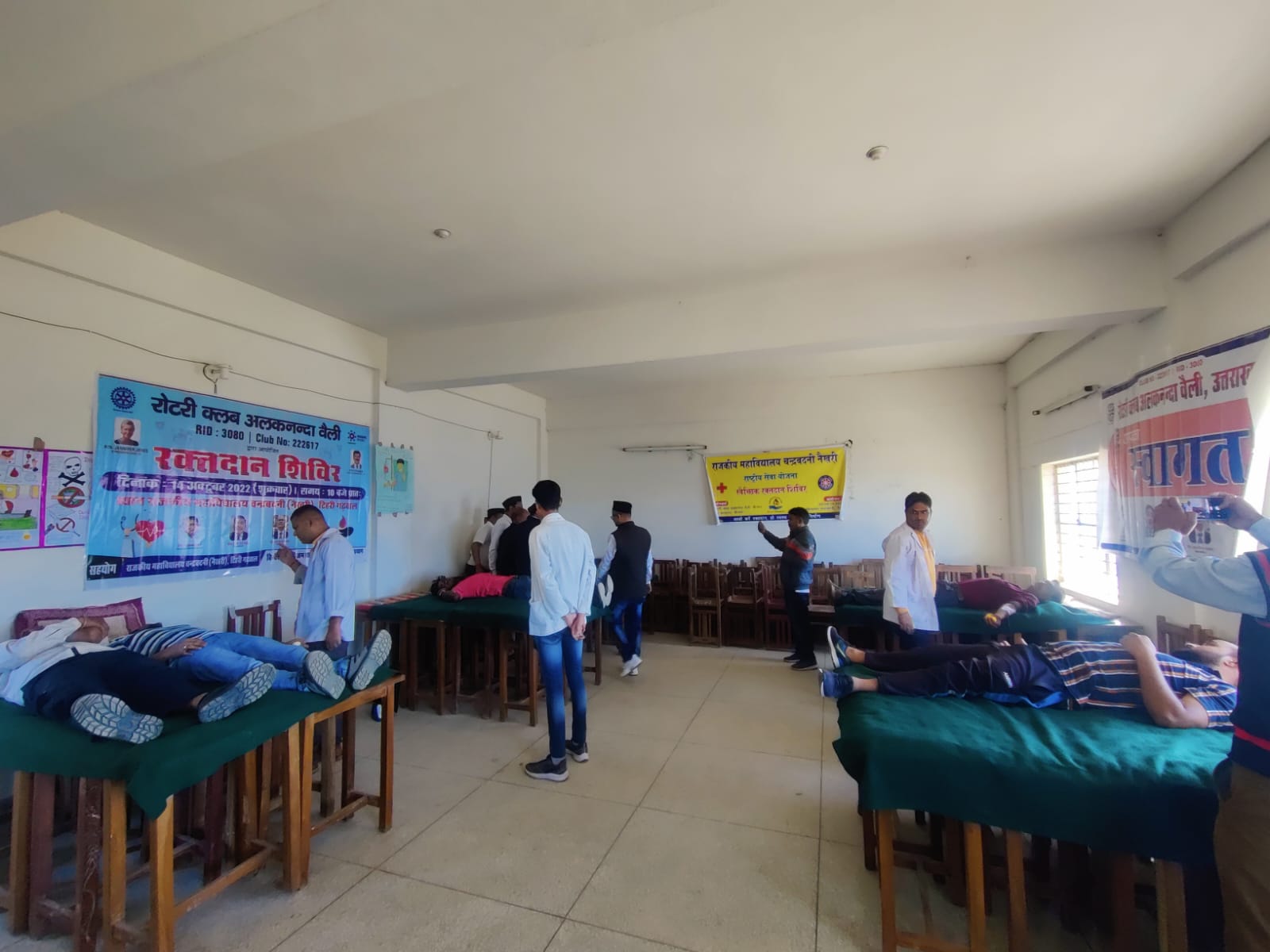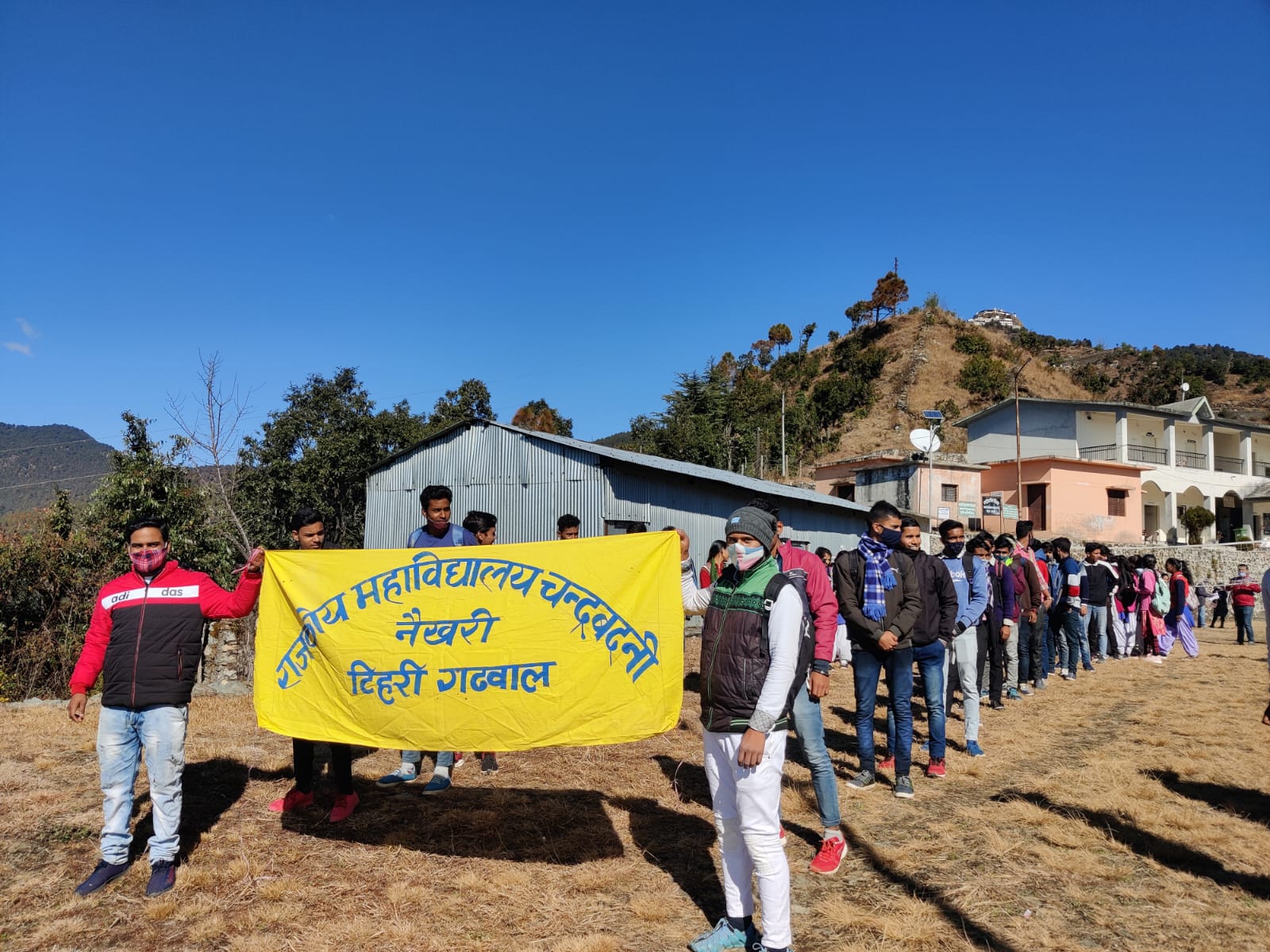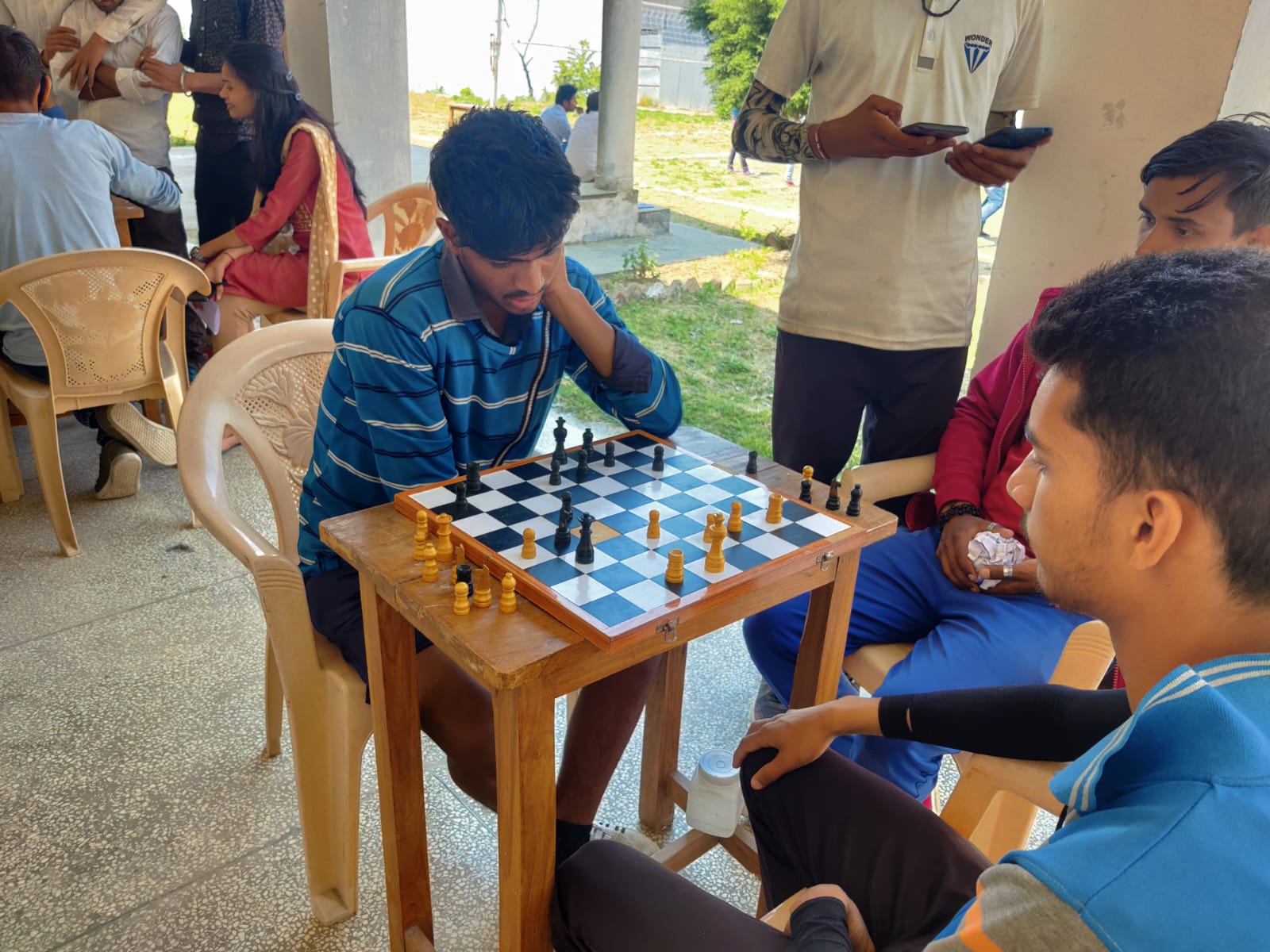 Government-Degree-College-Chandrabadni-Gallery-photos-4
Government-Degree-College-Chandrabadni-Gallery-photos-2
WhatsApp Image 2023-08-01 at 12.34.52 PM (1)
WhatsApp Image 2023-08-01 at 12.34.52 PM
WhatsApp Image 2023-08-01 at 12.34.53 PM
WhatsApp Image 2023-08-01 at 12.34.54 PM
WhatsApp Image 2023-08-01 at 12.34.55 PM (1)
WhatsApp Image 2023-08-01 at 12.34.55 PM
WhatsApp Image 2023-08-01 at 12.34.56 PM
More News and Notifications
Government Degree College Chandrabadani Naikhari is located on the foothill of Chandrakoot parvat.The college is situated at an altitude of 1831 meters above sea level. Read more
U G Courses
Science: Zoology, Botany, Chemistry, Physics and Mathematics.
Arts: Sociology, History, Political Science, Hindi, English, Sanskrit, Geography, Economics and Home
P G Courses
The college offers Post – Graduate courses in following subjects: 
M.A.: Geography, Political Science, Hindi
Science.
Departments of Humanities [Economics | Geography | Hindi | History | Political Science | Sociology]
Departments of Science [Botany | Chemistry | Mathematics | Physics | Zoology]
Edusat | Laboratories |  Library | Sports | NSS
छात्र संघ शैक्षिक सत्र 20….
अध्यक्ष – अर्जुन सिंह
उपाध्यक्ष – वन्दना चौहान
सचिव – रीनाचौहान
सह सचिव – नेहा
कोषाध्यक्ष – मीनाक्षी
विश्वविद्यालय प्रतिनिधि – बिजेन्द्र
We aspire to become an inclusive and innovative institution which aims to have transformative impact on society by realizing the highest standard of integrity and performance leading to the achievement of excellence Read more
About Us
Government Degree College Chandrabadani Naikhari is located on the foothill of Chandrakoot parvat.The college is situated at an altitude of 1831 meters above sea level. The college is located at a place named Naikhari, 28 km ahead of Devprayag Tehri Motorway, 05 km from Jamnikhal, in Devprayag development block of Tehri Garhwal. Read more
Vision & Mission
We aspire to become an inclusive and innovative institution which aims to have transformative impact on society by realizing the highest standard of integrity and performance leading to the achievement of excellence in all spheres of life and make significant contribution in the environmental, economic, cultural and social dimensions of our region. Read more